Home
> About
About
Who is Mr Divorce Coach?
Hi 👋, I'm Tom Nash, an internationally certified and specialist Divorce, Separation and Family Coach.
I am a Master Practitioner in Coaching and positive mindset techniques and one of a handful of male Divorce Coaches in the UK.
Who am I?
Alongside my formal qualifications and coaching certifications, I am a father, co-parent, step-father and divorcee.
In short, I am you.
I have been where you are, I have felt and experienced all that you are going through, and I can help you through it all.
You've found my website for a reason.
Maybe you are going through a separation or divorce?
Are you thinking about leaving your partner, but you don't know what to do?
Or, are you struggling to move on with your life after a relationship has ended?
I speak from the heart when I say I understand, all of it.
I watched my parents go through a separation and contest a bitter divorce; I was three at the time.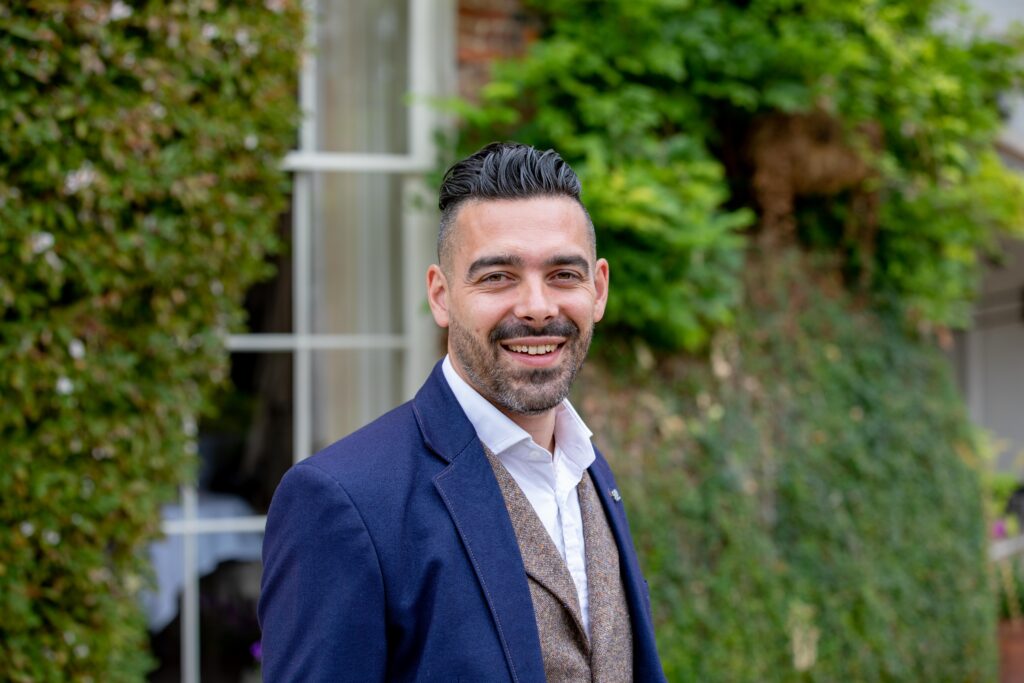 Is this you?
Your relationship doesn't feel right; something is off.
You talk, share gossip, briefly kiss each other on the way out to work, hug sometimes but, it isn't the same as it used to be.
You question why you are together?
Do you love them?
Is it time to leave your partner?
Should you get a divorce?
How long does it take to get over a divorce?
Have you told your children?
How are they reacting to your decision?
Do you worry about how you will cope on your own?
Are you feeling stuck and uncertain about what to do next?
Imagine what your life would be like if every time you saw your ex-partner, you were able to talk, share, and be pleasant to one another?
Well, that can be a reality. Here's how coaching will work for you
I'm here to share some good news with you. It doesn't have to be this way.
I live with my partner of four years and our blended family of four children.
I have experienced every emotion you're going through right now from hurt, anger, fear at not seeing your kids through to self-resentment and guilt.
Divorce, separation and relationship breakups are hard.
You feel as if you've let everyone down, including your kids and family.
I understand how you are feeling.
Why? Because I've been in the same situation as you.
I separated from my wife of eleven years and divorced in 2018.
Court and legal proceedings, child arrangement orders followed.
It wasn't an easy time for either party.
Despite the acrimony, we now share a warm and unique story.
We have a good working relationship, talk and meet regularly, and genuinely care for each other while supporting our children.
When I divorced, there was little support or help available other than my family law firm; they specialise in legal advice, not emotional support.
Traditional counselling helped, but it left me with unanswered questions.
What should I do, how do I react to situations I simply did not have the experience or knowledge to handle?
Coaching helps the client to be future focused, to look for opportuntities and solutions that will help going forward.
A breakup, separation or divorce is time-consuming it sucks the life out of you when we are emotionally weak and vulnerable.
For many, the shock of discovering your partner or spouse wanting to leave the relationship is heartbreaking.
How can a divorce coach help you?
A divorce coach views your relationship through a lens and offers a different perspective that shapes a positive mindset, helping to shift couples from an impossible position to where both parties agree to talk and LISTEN.
Relationships can be bitter and acrimonious; it's ugly, angry, and ends with one party blaming the other.
It doesn't have to be like this.
I will show you how you can benefit from my coaching techniques which will help you move on with your life.
Your confidence will improve; you will regain self-control, and you will feel more secure about your present situation.
Who better to help than a divorcee who is a trained coach?
My own experiences and my parent's divorce helped forge my career in divorce coaching.
I get it I know how helpless it can feel to be in an emotionally exhausting relationship, leaving you frustrated and bitter.
I trained as a Life and Business Coach, and I hold certifications in NLP (Neuro-Linguistic Programming), Timeline Therapy and Hypnotherapy.
I will show you how to develop 'consistent empathy' so that communicating with your former partner is easier.
I will teach techniques that will help you leave the acrimony on the doorstep and develop a positive outlook.
I will
Challenge your way of thinking
Change your perspective while adopting a positive outlook
Teach you to be accountable for your actions
Show you how to control what you can while letting go of what you can't
Why both of you are responsible for your actions
I will help you to
UNDERSTAND
EVOLVE
IMPROVE
Do you want to feel better about your relationship, take back control, reconnect in a meaningful way with your ex-partner?
Do you want to work toward a successful co-parenting partnership?
You might hate each other and find it impossible to talk respectfully but you want to co-parent and, do it well.
To find out more and book your free 45-minute discovery call, simply click on the Book a Call page, or book via our quick and easy Calendly link
Understand, Evolve and Improve.
"Waking up to who you are requires letting go of who you imagine yourself to be". Alan Watts.